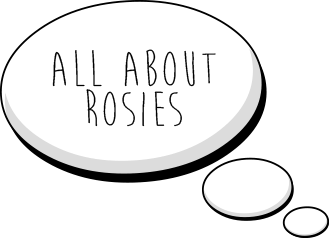 About Rosies
Our mission
We are passionate about delicious and safe gluten free products of the very best quality. We want to conduct our business in a family-oriented and environmentally friendly way. We are small, we are passionate about what we do.
How it all started…
It all started with a concerned Mom and a young son with stomach problems. Simone worked at De Halm, one of the founding companies of the production of organic grains, cereal flakes and mueslis in the Netherlands. As Simone's son was put on a gluten free diet, Simone experienced firsthand that there weren't many gluten free products on the market. Since oats are naturally gluten free, she decided to use her experience at De Halm to set up a company dedicated to producing gluten free cereals. Together with Rob, owner of De Halm (who puts the "Ro" in Rosies) she founded Rosies in 2006.
Our values
Our products are:
Gluten free
Wheat free
Lactose free
Free of artificial colours
Free of artificial flavor
Free of hydrogenated fats
Free of GMO-ingredients
Mostly organic
From our Rosies's family to yours
We are a family-friendly company. We care about our and your family. Rosies started with a concerned Mom and we have kept our family-focus ever since. We noticed that there weren't many gluten free products for kids. So for our little customers with coeliac disease we developed our Little Rosies line. We made the children's favorites cornflakes and choco pops gluten free and organic and put them in a super fun box in the shape of an owl and monkey. And for our own families; 80% of us are partime employees and fulltime Moms!
Rosies' Style
Our stuff has to taste great. We develop all our products ourselves. If we don't like it, we won't sell it! We want you to be happy with our products. So in addition to great tasting cereals, we want our attractive boxes to bring a splash of colour to your breakfast table.